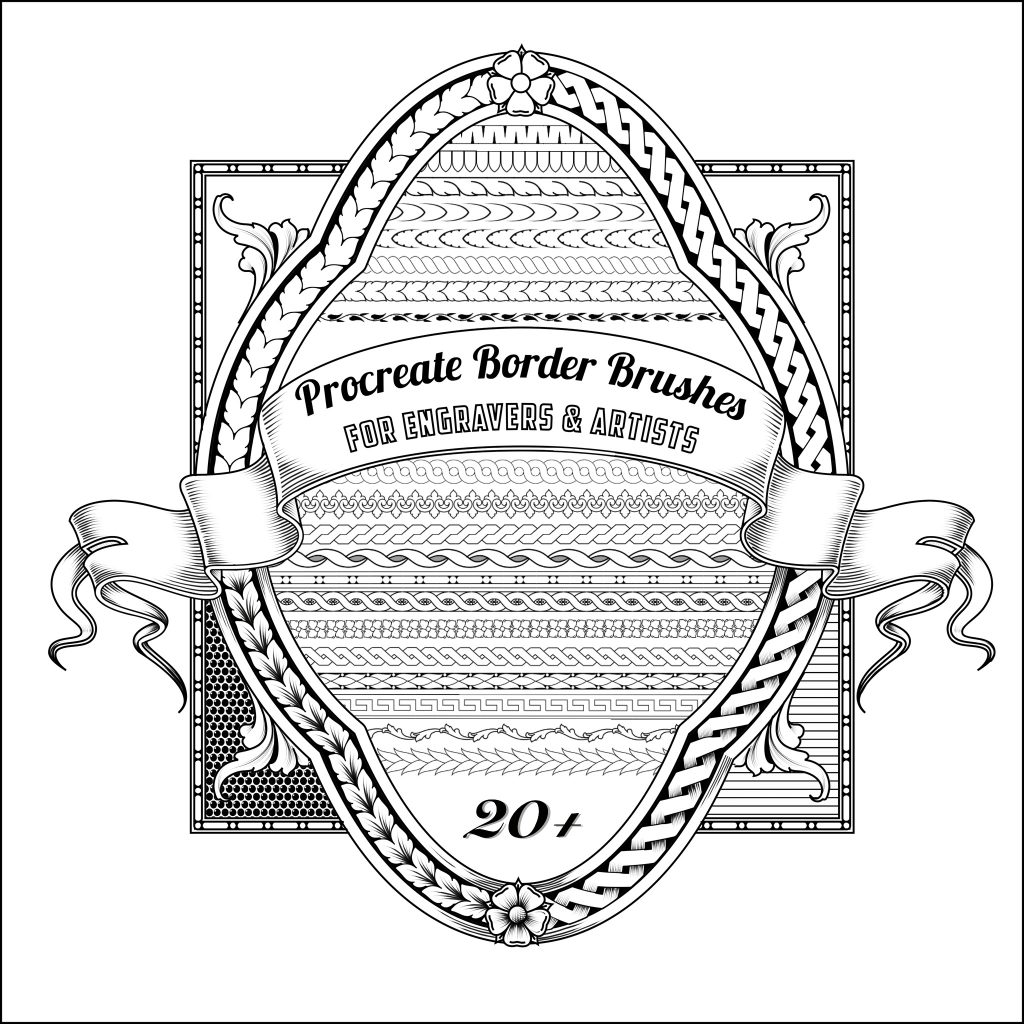 20 border brushes and 2 backgrounds to help you draw your designs in a fraction of the time! Laying out borders by hand could take hours.
Spend more time engraving instead of drawing!
If you have any questions or need custom brushes made, feel free to email me.
---
$35.00 instant download with installation instructions.